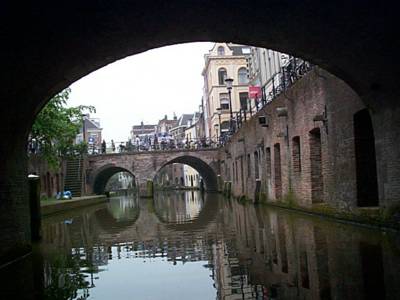 Canal Bridge in Oude Gracht (Old Canal)
Utrecht is typically rich with canals, just like the capital sister city, Amsterdam. Fact is, many people say that its just like a mini Amsterdam, but ssshhhh Utrechters do not really like to hear that, hehe.
History also pointed that the Utrechters traded spices (spice trade with Indonesia) here during the medieval ages. Trading boats unload their cargos in the basement cellars which were used as warehouses. Above these were supposedly merchandising shops now transformed into commercial retail stores and expensive residentials.